Hand knotted rugs
Hand knotted rugs, additionally alluded to as handmade rugs, is a rugthat is made by hand on a particular loom. The way toward making a handmade rug is extraordinarily saddling.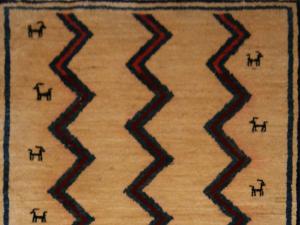 HANDMADE RUG - Gabbeh carpets, sometimes spelled 'Gabbe' are a traditional variety of Persian carpet. Gabbeh is pronounced as gava in Kurdish and Luri and is also called Khersak in Bakhtiari. A Gabbeh a hand-woven pile rug of coarse quality and medium size (90 x 150 cm or larger) characterized by an abstract design that relies upon open fields of color and a playfulness with geometry. This type of rug is popular among tribes of the Zagros Mountains of Iran, including Kurdish, Luri and Qashqai tribes. The Gabbeh is usually crafted by women. Free delivery on this rug in UK mainland.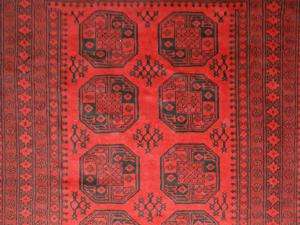 HANDMADE RUG - An Afghan rug from the border of Uzbekistan belongs to the Afghan Turkestan family of rugs. This one is woven with very good quality wool and is very hard wearing as well as being decorative and beautiful. The rug is beautifully woven with a combination of different bright colours. The thick borders around the center of the rug makes it a great center attraction of any decoration. The dominance of red colour with black gives it a natural warmth feel. The detail oriented pattern, design makes it extremely valuable and this surely is one of the finest looking rugs in temrs of quality, design and value for money.It has a nomadic look, excellent visibility and is gorgeous carpet/rug. It has a very welcoming look, warm underfoot and velvety feel to it. This rug as with all our rugs are a class above what you will find anywhere online. We pride ourselves on providing a unique experience of owning an authentic piece of eastern culture.
Pages
The technique itself requires the weaver to embed hitches into the rug and tie them each by hand. The whole procedure is burdening, yet the final product is justified, despite all the trouble. An intensive measure of consideration is filled on the weaver's method to save both the quality and style of the rugs. As a result of this watchful development, handmade carpets will regularly keep going for a long time contrasted with hand-tufted and machine made carpets. Hand knotted rugs are viewed as a gem—so much idea is put into their plan and development. Since handmade carpets are not mass delivered, every single piece is interesting and an immediate impression of the weaver's innovative plan. These rugs are frequently very profitable and can be passed down from age to age—a treasure quality that is seldom found in any type of item.