Natural
HANDMADE RUG
- Tabriz rug weavers have great skill, and are aided by a hook-like implement, which they use instead of the fingers for tying knots. The warps and wefts are cotton, the pile wool and with highlights of silk that can be found in the finest pieces. The colours of the finer carpets are delicate and refined. The coarsest qualities are brightly coloured and rarely exported. A wide variety of designs are seen: copies of classical designs, re-workings of old motifs, and pictorial or figurative treatments.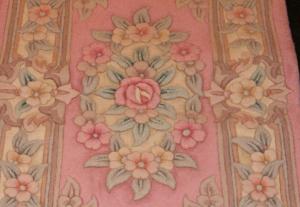 Beautiful Chinese Tufted runner rug. Pink background with floral pattern really brings life to a suitable hallway.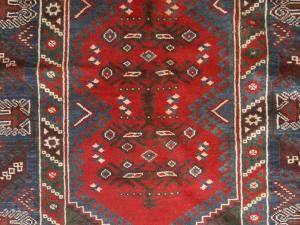 HANDMADE RUG - Beautiful decorative Turkish Rug, the rug has a superb tonality with rich shades and boarder. Authentic rare and beautiful rug. 100% Wool pile handwoven on a cotton foundation and coloured with natural dyes. This rug is 100% wool handmade in rich natural dye. The warmth look, soft underfoot and velvety feel will make this a must have to any one. This rug as with all our rugs are a class above what you will find anywhere online. We pride ourselves on providing a unique experience of owning an authentic piece of eastern culture. FREE DELIVERY ON THIS RUG within UK mainland.