Traditional runner rugs
Traditional runners are rugs that are typically, longer than usual and have less of a width so that they can fit in hallways. Traditional runners are designed to withstand traffic for long periods of time, thus being suitable for any home with a hallway. The traditional runners are comprised of sturdy nots enabling it withstand lots wear over time compared to other machine made runners. Not to mention they have natural dyes and colours which make them a beauty to glance upon.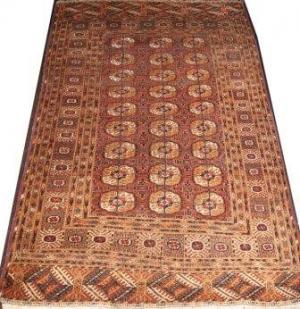 HANDMADE RUG
- Beautiful decorative Turkaman Rug, the rug has a superb tonality with rich shades and boarder. Authentic rare and beautiful rug. 100% Wool pile handwoven on a cotton foundation and coloured with natural dyes. This rug is 100% wool handmade in rich natural dye. The warmth look, soft underfoot and velvety feel will make this a must have to any one. This rug as with all our rugs are a class above what you will find anywhere online. We pride ourselves on providing a unique experience of owning an authentic piece of eastern culture.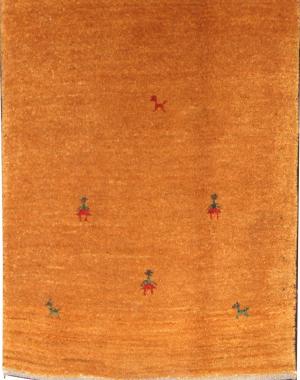 HANDMADE RUG
- Gabbeh carpets, sometimes spelled 'Gabbe' are a traditional variety of Persian carpet. Gabbeh is pronounced as gava in Kurdish and Luri and is also called Khersak in Bakhtiari. A Gabbeh a hand-woven pile rug of coarse quality and medium size (90 x 150 cm or larger) characterized by an abstract design that relies upon open fields of color and a playfulness with geometry. This type of rug is popular among tribes of the Zagros Mountains of Iran, including Kurdish, Luri and Qashqai tribes. The Gabbeh is usually crafted by women. Free delivery on this rug in UK mainland.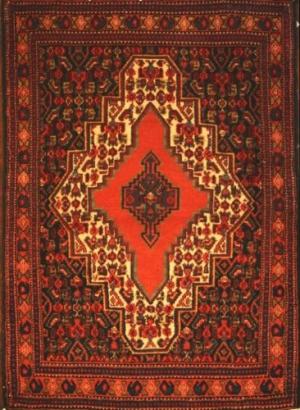 HANDMADE RUG
- has joined medallions in the field nice motifs in the field